The continued proliferation of renewable energy power on the grid requires more effective grid management capabilities, particularly if the industry is to tap into the flexibility made possible by distributed energy resources.
This is according to global consultancy, Wood Mackenzie, in their latest research.
"Initially, flexible volume will be attained by dynamically leveraging what is already integrated into the grid. Resources already enrolled in existing demand response programmes will be the lowest-hanging fruit. Flexibility portfolios will scale with resources situated on either side of the meter," said Elta Kolo, Research Manager, Wood Mac.
As regulations governing DER compensation for capacity and energy services shifts from the simple, fixed, time-agnostic rates DER exposure to local power markets and emerging distribution grid market that determines the value of energy, capacity and ancillary services.
In a report, the consultancy further reported that electric vehicles and electrically generated heat are expected to see a record surge in the 2020s. This increased electrification will bring complementary grid technologies to manage the electricity use, increased resilience and integration of these new loads into the electric grid.
Related news:
Read more about distributed generation
Electron, partners win funding for UK multi-product flexibility exchange
DSOs role and the UK's energy flexibility market
"Today, heating electrification is picking up steam in Europe and parts of Asia as decarbonisation and pollution-reduction efforts are tipping the scales," said Ben Kellison, a research director at Wood Mac.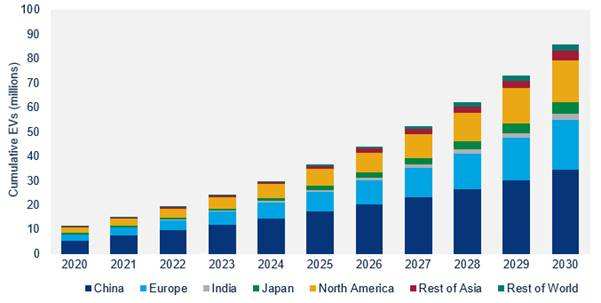 The increased demand for electricity across heating and transport will increase the chances of outages if effective grid balancing and flexibility is not matched with the load.
The energy transition and renewable energy are hot topics disrupting the utility industry in India and will be a key focus at the POWERGEN INDIA and Indian Utility Week summit which takes place in New Delhi.
For more details visit powergen-india.com or indian-utility-week.com