A new report released by research firm Wood Mackenzie states that there will be some 700 million electric vehicles on the road by 2050.
Electric vehicle (EV) sales are expected to reach 62 million units per year by 2050.
The report also states that battery EVs, plug-in hybrid EVs and fuel cell vehicle (FCV) sales will combine to eclipse internal combustion engine (ICE) sales globally for light-duty vehicles for the first time in 2047.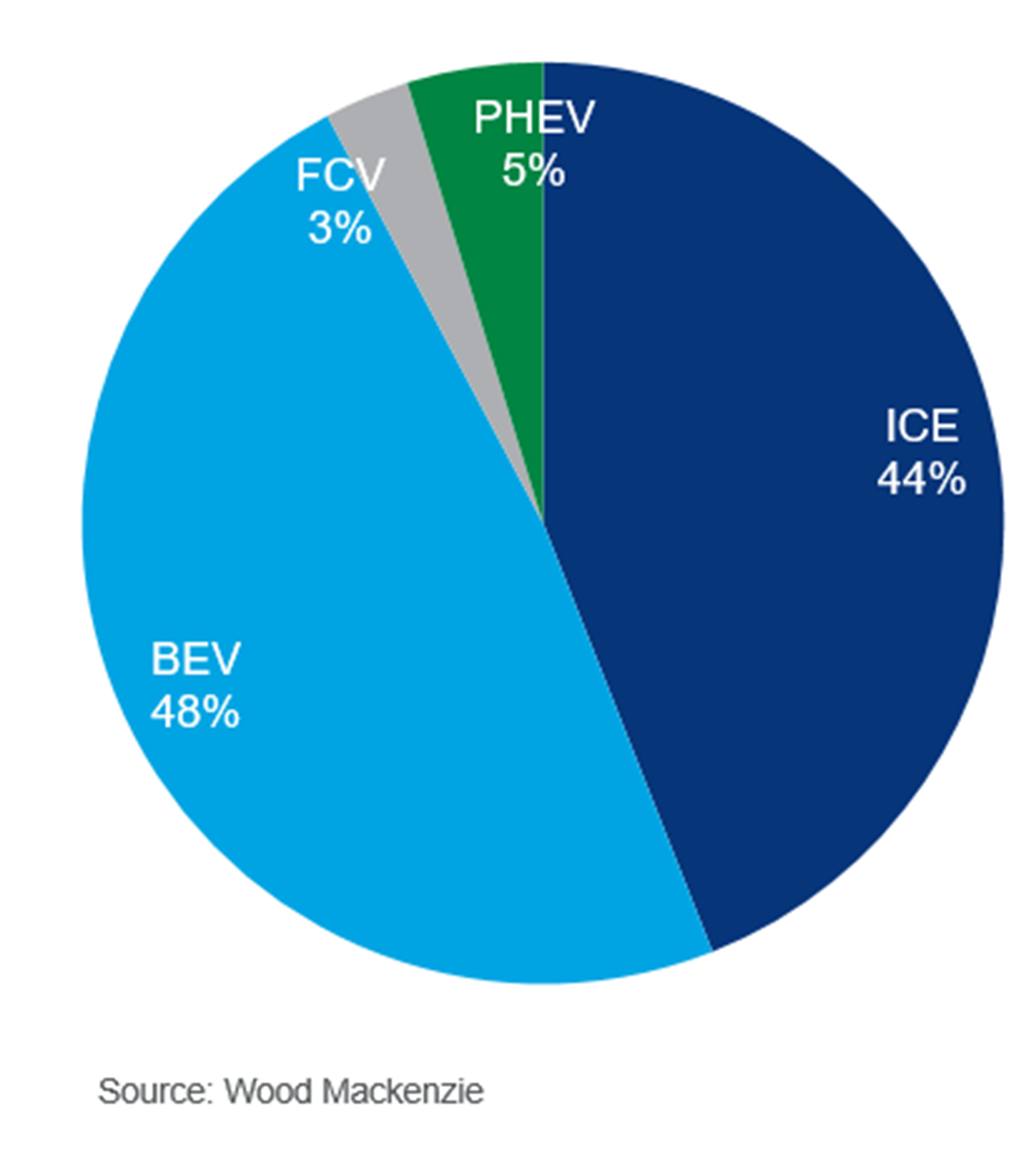 Combined, China, Europe and the US are expected to sell 7 million EVs each year by 2025. The number is expected to reach 15 million per annum in the three regions by 2030 owing to improved EV costs.
All automobile sales in Europe (86%), China (81%) and North America (78%) will predominantly be EVs by 2050.
Have you read?
Enel and Jaguar Land Rover to spread e-mobility in Italy
Four Australian grid operators to participate in $3.4 million EV pilot
Charging infrastructure, standards needed to accelerate EV uptake in Europe
Key market players will include Volkswagen, Tesla, General Motors, Fiat-Peugeot, Renault-Nissan and Hyundai.
In terms of charging infrastructure, of the 416 million charging points anticipated by 2050, up to 88% are expected to be residential chargers.
Ram Chandrasekaran, principal analyst at Wood Mackenzie, said: "In 2020, global EV sales surged 38% despite a decline of 20% in all car sales. Emissions regulations in western Europe were successful in doubling EV adoption despite the crippling coronavirus pandemic. This provides a roadmap for other countries and regions with similar goals to stimulate EV sales growth.
"Despite the growing dominance of EVs, global oil demand from light-duty vehicles is projected to reduce by only 24% over the next 30 years. Slow erosion of ICE stock and an increased demand from emerging economies are the main reasons for this lethargic drop."